It's only a traffic ticket, what is the worst that could happen?
Many individuals view receiving a traffic violation as just an inconvenience that can't possibly result in anything bad. Due to this misconception most also believe that because traffic tickets are so minor, the best and most economical recourse is to pay the fine and accept the consequences. Paying a traffic ticket fine is easily done thanks to North Carolina's automated, online payment system for minor traffic violations. Many traffic citations can be paid conveniently online at any time. While some may believe the online payment option is the best avenue, thinking they are saving both time and money, few fail to realize that by paying the ticket online, they are admitting guilt and accepting the consequences. Consequences can include fines, license points, increases in insurance rates, and in some cases a misdemeanor conviction, license suspension or revocation. Before you pay any traffic ticket and admit guilt, you should contact an attorney about your options to ensure you are making the right decision for you and your driving record.
License Points
If you are convicted of a traffic violation in North Carolina, including pleading guilty from simply paying a ticket online, points are placed on your license. Different violations will have different amounts of points that will be assessed, however, acquiring a certain number of points can result in a license suspension for a period of 60 days to 12 months, for example:
7 points can mean a driver may be required to attend a driver improvement class.
12 points within a three-year period may lead to a license suspension.
For any driver that has had a prior suspension within 3 years of a reinstatement, receiving:

4 points will trigger a warning letter from the DMV and allow the driver the opportunity to attend an improvement class. Successful completion of the class can deduct 3 points;
8 points can result in another suspension.
Insurance Points
In addition to having points accumulate on your driving record with the NC DMV, traffic violations also result in separate points being placed on your insurance. These are called Safe Driver Incentive Plan points by the N.C. Insurance Commissioner but are commonly referred to as "insurance points", and they can result in significant insurance premium increases. Insurance points can also be added for any at-fault accidents. And, like license points, the amount will vary depending on the specific convictions received. It may be possible to receive what's called a "prayer for judgment continued" (or "PJC") for a violation where, while still a conviction, no license or insurance points are incurred and no fine is assessed. However, PJC is only allowed to avoid insurance points for a driver once every three years. And for insurance points, it's only once every three years for everyone on the same auto insurance policy. If another violation or at-fault accident occurs within three years of being granted a PJC then insurance points for both incidents will be added. Below is a table of insurance premium increases that can occur when insurance points are added:
1 point 40%
2 Points 55%
3 Points 70%
4 Points 90%
8 Points 200%
10 Points 260%
12 Points 340%
Below are some examples of the number of points assessed for the most common moving violations in North Carolina. *Points for commercial vehicles will be different.
Common Traffic Violation / Conviction 
North Carolina DMV License Points 
[Insurance points]
Passing a Stopped School Bus
5 [Insurance points =4]
Aggressive driving
5
Leaving the Scene of Accident where there is property damage involved

4 [Insurance points =4]

Reckless Driving
4 [Insurance points =4]
Following too closely
4 [Insurance points =2]
Illegal passing
4 [Insurance points =2]
Failure to yield pedestrian or bicycle, scooter, or motorcycle
4
Running Stop Sign or Red Light

3

Speeding more than 55 MPH
3 [Insurance points for speeding =2-4 depending on the specifics of the violation, except when evading law enforcement which is 10 insurance points]
Expired NC Driver's License more than one year
3
Failure to properly restrain a child in an appropriate safety seat
2
Littering
2
All other moving violation
2 [Insurance points =2]
There are numerous other traffic violations that can lead to license suspension regardless of the number of points incurred. These violations include, but are not limited to:
Speeding more than 15 MPH over the speed limit, when the posted speed limit is over 55 MPH.
Speeding more than 80 MPH when the posted speed limit is 70 MPH.
Being convicted of speeding in excess of 55 MPH two or more times, or having been charged with reckless driving and speeding at least 55 MPH within a 12-month time period.
Prearranged highway racing.
Driving while impaired charge (DWI).
Hit and run with injury or death to another person, or property.
Driving on an already suspended or revoked license.
Vehicular manslaughter or negligent homicide, and
Speeding to evade arrest
Receiving a simple traffic ticket can be a headache, however, if handled without the assistance of a knowledgeable attorney it can get really expensive. One ticket has the potential to increase your insurance premiums by 40%, for approximately 3 years. With that must at stake, can you really afford not to get legal advice from an experienced local attorney about how to handle your traffic ticket?
At Hopper Cummings, our attorneys have the knowledge and local experience needed to obtain the best possible outcome for you. We are committed to helping you make informed decisions with honest advice. If you have received a traffic ticket, do not delay protecting yourself from the harsh penalties that can result. Let us help you minimize the impact it will have on your driving record and wallet by contacting us today for a consultation by phone at 919-533-4115 or online by completing our contact form on this website.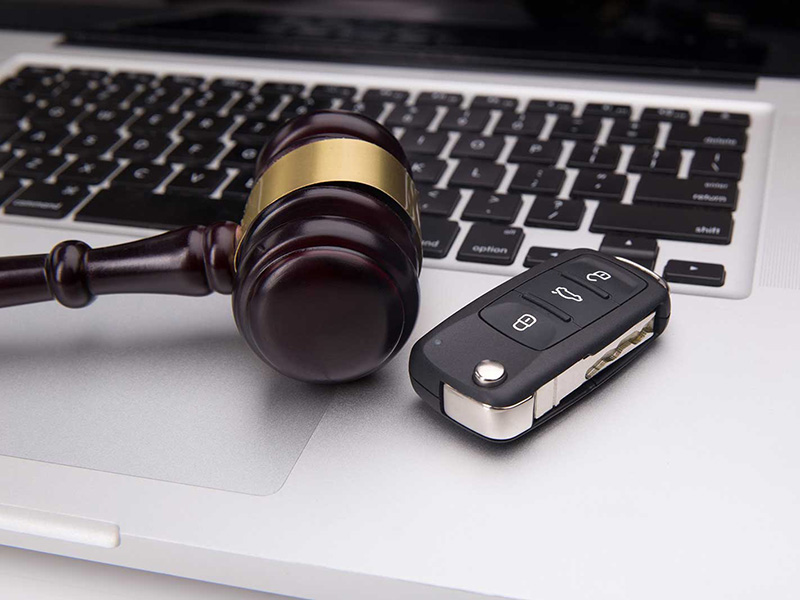 Ms. Hopper was patient and detail oriented. ... Overall, the process was efficient, well-organized and painless. If you're looking for someone to assist with your will and advance directives, we would highly recommend Hopper Cummings.
Seeing that Robert Cummings is going to be my opposing counsel in a family law case means that case is going to be fought fairly, efficiently, and intelligently, without expensive 'lawyer games' or undue delays. I have and will continue to refer cases to him.
My family has used Hopper Cummings for estate planning and wills as well as occasional legal advice. The process was always efficient, respectful, and individualized to our specific needs. This is the benefit of a local firm -- I highly recommend them for any civil law needs!
I refer all family law matters to Robert Cummings because I have confidence in the way he interacts with clients.
My husband and I worked with Marie Cummings and her team to complete our estate planning. This is not an easy task for anyone, and we so appreciated Marie's experience, expertise, patience, and support. ... We are happy to offer a wholehearted recommendation for Marie and her colleagues.
I came to Mr. Cummings during the most difficult time of my life.  He helped me navigate the divorce process in a no-nonsense way.  ... His voice of reason helped me to stay calm and focused on the task at hand.  I highly recommend Mr. Cummings to anyone in my position.
Robert Cummings provides a firm, steady and calming approach to custody issues.
Robert is a highly effective attorney. I have referred several people to him and have heard nothing but positive experiences. He understands the law and cares about his clients.
We have worked with Hopper Cummings on several occasions, from estate planning to starting a 501(c)(4). They are welcoming and responsive. They explain things in easy-to-understand terms and set reasonable expectations. We highly recommend Hopper Cummings!
Robert Cummings represented a family member in a moving violation. He was responsive to all of my questions and very professional in explaining how the system worked and what needed to be done to help resolve the ticket with the best possible outcome.  I would recommend his office and their services. 

Robert and his team were amazing ... was successfully able to move the court date forward and have the ticket resolved and diligently e-mailed us all the confirmations as well. Thank you to his team and we would highly recommend them.
Robert understands traffic law and he is a very effective advocate for his clients. I have referred several clients to Robert and he always does a great job.
They made it easy and effortless for dealing with traffic court! I appreciate you all. Great communication too.
Great experience!  I received my first moving violation in about 20 yrs ....  called Hopper Cummings for assistance.  The process from first contact to resolution went smoothly. Highly recommend!
Excellent Family Law Attorney.
Awesome lawyer worked hard to get the best outcome for me on a very complicated case. I would recommend Robert Cummings, he cared about my case and represented me very well. Would use him again.
Robert is an experienced, thoughtful and professional attorney. He exhibits the highest standards in his practice.
Robert was quick to return my call, even on a day he was in court.  He was knowledgeable and friendly as was his staff.  His honesty and hard work is definitely an asset.
Robert does a great job managing a large traffic law caseload yet representing each client zealously. He understands the local procedure for a large traffic caseload and navigates that system with ease.
Robert Cummings is an excellent attorney with a high level of integrity and compassion.