Grandparents are allowed to seek visitation or custody of a grandchild only in limited situations in North Carolina. This is because the courts are not allowed to infringe on a parent's constitutionally protected status or allow others to interfere with those parental rights without compelling reasons. In situations where a minor child is residing with both parents, they are considered an "intact family unit", and grandparents will not have the right to interfere or seek any type of visitation or custody outside of extreme circumstances.
In North Carolina, there are 4 statutes that provide grandparents with standing, or the right to file a lawsuit, to seek custody or visitation of their grandchild. If any of the circumstances below apply you may be entitled to seek visitation or custody as a grandparent.
N.C. Gen. Stat. § 50-13.2(b1) – If the parents are involved in an active child custody dispute with the court, grandparents may intervene and seek visitation. Any visitation time granted is at the discretion of the judge, if it is determined that the grandparent has a substantial relationship with the grandchild and visitation would be in the child's best interest. When seeking visitation under this law, time is of the utmost importance, as a grandparent's request to intervene in the custody case must be filed while the case is pending and ongoing, prior to a custody order being entered.
N.C. Gen. Stat. § 50-13.5(j) – For any custody action where a prior order has been entered, and there has been a substantial change of circumstances since the last order was entered, a grandparent can request a modification of custody. Under this statute, the party requesting the modification has the burden of showing that the change in circumstances affects the welfare of the child to justify a change of custody.
N.C. Gen. Stat. § 50-13.1 -This statute allows grandparents or other interested third parties to seek custody of a child and may be awarded legal and/or physical custody of a child in limited situations, upon a judicial determination that the parents have acted inconsistently with their constitutionally protected status as a parent. Behaviors that fall under the category of unfitness can include: abuse or neglect of the child; drug and alcohol abuse by the parents; or anytime the child is put in a dangerous situation by a parent. Behaviors of parents acting inconsistently with their constitutionally protected status can include leaving a child with the grandparent for long periods of time and knowingly allowing a grandparent to act as the child's sole care provider and/or giving a grandparent or other party guardianship of the child.
N.C. Gen. Stat. § 50-13.2A. – When a child has been adopted by a stepparent or other relative, the grandparent is allowed to seek visitation if it can be shown that grandparent has a close relationship with the child and visitation would be in the child's best interest. It is important to note that this statute only applies to children who are adopted by a relative or step-parent. If the adoption occurs by an unrelated third party and the parents' parental rights are terminated, grandparents would not be entitled to pursue visitation.
If you are a grandparent and have questions about what custody or visitation rights you would be entitled to, the knowledgeable attorneys at Hopper Cummings can explain the law as it applies to your unique situation and provide you with honest advice about your options so you can make informed decisions.
Child custody and visitation matters can be complicated, both emotionally and legally. At Hopper Cummings, our family law attorneys have helped both grandparents and parents who have concerns about protecting their rights deal with the emotionally challenging issues of custody with the utmost compassion. Our attorneys are skilled negotiators and dedicated to helping our clients find long-term solutions that are in everyone's best interest. Contact us today for a confidential consultation at 919-533-4115, or complete our online form.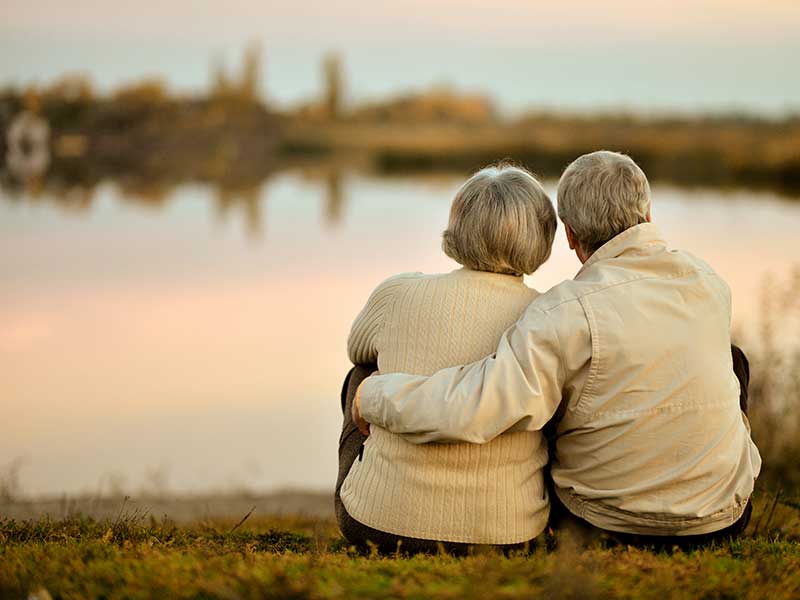 Ms. Hopper was patient and detail oriented. ... Overall, the process was efficient, well-organized and painless. If you're looking for someone to assist with your will and advance directives, we would highly recommend Hopper Cummings.
Seeing that Robert Cummings is going to be my opposing counsel in a family law case means that case is going to be fought fairly, efficiently, and intelligently, without expensive 'lawyer games' or undue delays. I have and will continue to refer cases to him.
My family has used Hopper Cummings for estate planning and wills as well as occasional legal advice. The process was always efficient, respectful, and individualized to our specific needs. This is the benefit of a local firm -- I highly recommend them for any civil law needs!
I refer all family law matters to Robert Cummings because I have confidence in the way he interacts with clients.
My husband and I worked with Marie Cummings and her team to complete our estate planning. This is not an easy task for anyone, and we so appreciated Marie's experience, expertise, patience, and support. ... We are happy to offer a wholehearted recommendation for Marie and her colleagues.
I came to Mr. Cummings during the most difficult time of my life.  He helped me navigate the divorce process in a no-nonsense way.  ... His voice of reason helped me to stay calm and focused on the task at hand.  I highly recommend Mr. Cummings to anyone in my position.
Robert Cummings provides a firm, steady and calming approach to custody issues.
Robert is a highly effective attorney. I have referred several people to him and have heard nothing but positive experiences. He understands the law and cares about his clients.
We have worked with Hopper Cummings on several occasions, from estate planning to starting a 501(c)(4). They are welcoming and responsive. They explain things in easy-to-understand terms and set reasonable expectations. We highly recommend Hopper Cummings!
Robert Cummings represented a family member in a moving violation. He was responsive to all of my questions and very professional in explaining how the system worked and what needed to be done to help resolve the ticket with the best possible outcome.  I would recommend his office and their services. 

Robert and his team were amazing ... was successfully able to move the court date forward and have the ticket resolved and diligently e-mailed us all the confirmations as well. Thank you to his team and we would highly recommend them.
Robert understands traffic law and he is a very effective advocate for his clients. I have referred several clients to Robert and he always does a great job.
They made it easy and effortless for dealing with traffic court! I appreciate you all. Great communication too.
Great experience!  I received my first moving violation in about 20 yrs ....  called Hopper Cummings for assistance.  The process from first contact to resolution went smoothly. Highly recommend!
Excellent Family Law Attorney.
Awesome lawyer worked hard to get the best outcome for me on a very complicated case. I would recommend Robert Cummings, he cared about my case and represented me very well. Would use him again.
Robert is an experienced, thoughtful and professional attorney. He exhibits the highest standards in his practice.
Robert was quick to return my call, even on a day he was in court.  He was knowledgeable and friendly as was his staff.  His honesty and hard work is definitely an asset.
Robert does a great job managing a large traffic law caseload yet representing each client zealously. He understands the local procedure for a large traffic caseload and navigates that system with ease.
Robert Cummings is an excellent attorney with a high level of integrity and compassion.