Restoring an Iconic, Historic Building
Hopper Cummings is located in the Terry-Taylor House in downtown Pittsboro. This historic house is two blocks from the Chatham County Justice Center, the former location of the Terry-Taylor House before the county moved the house to its current address on 82 South Small Street.
Built in the late 1820s or early 1830s, the Terry-Taylor House was home to some of Chatham County's most notable families and once served as a school. After the County acquired the property, the home sat empty but was added to the National Register of Historic Places in 1999. In 2011, the County stripped the home of its extensive additions and moved it to make way for the new Justice Center. Reduced to its original structure, the Terry-Taylor House needed care and attention only dedicated local property owners could provide. Hopper Cummings was ready to take on the important responsibility of restoring and preserving this home.
We believe in safeguarding our community and appreciating its history. Giving the Terry-Taylor House new life has been a serious commitment for us, as it honors Chatham County's history while embracing growth for a changing community.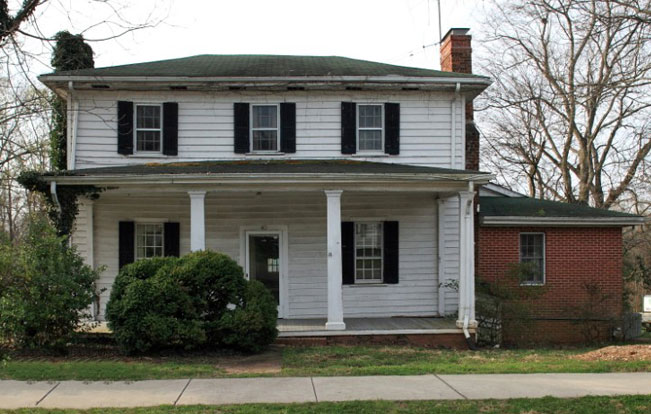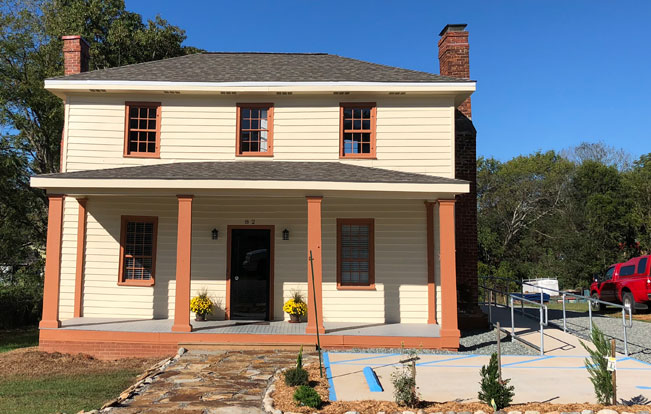 Though many families moved through its doors and put their personal touches on the home, the Terry-Taylor House maintains much of its original design. We took particular care to keep the home's unique character while updating it to provide the space and amenities required to effectively serve the diverse residents of Chatham and surrounding counties.
This home once sat empty but is now an asset to the community. We are proud to preserve and bring purpose to the Terry-Taylor House, a centerpiece of Pittsboro.