The most common traffic citation issued in North Carolina is for speeding. While a ticket for speeding, or other traffic violation, may seem inconsequential you may find yourself wondering if you really need an attorney or if you can handle it on your own. In most circumstances, you will greatly benefit from having an attorney. Therefore, before you submit to the easiest and most convenient route of paying the fine, speak with an attorney experienced in North Carolina traffic tickets. A knowledgeable attorney can provide you with sound legal advice as to the best avenue that you need to take for your situation and driving record. 
How Our Attorneys Can Help with Your Traffic Violation in NC 
After receiving a traffic ticket in North Carolina you have a few options as to how to resolve the matter. You can pay the fine, represent yourself, or hire an attorney.
Paying a traffic ticket fine will result in an admission of guilt and a conviction of the offense. This route can also lead to misdemeanor convictions, points being assessed on your license and increased insurance rates. Electing to defend against the ticket on your own in court can prove challenging. It may only be a common traffic ticket, however, you will still be required to follow the court's procedures and rules of evidence. In addition, if you are not familiar with the laws of North Carolina or the appropriate defenses available then you could be headed for trouble and could end up facing a conviction. Therefore, your best course of action is to hire an attorney who knows the laws and available defenses and can advocate for your best interests.
Is it Worth it to Hire an Attorney for A Traffic Violation? 
Court costs for most traffic offenses in North Carolina start from $191 and with fines added average between $200 and $300, however, these are just the beginning, and don't account for the other associated costs. It is understandable that it may seem as if it is not financially sound to hire an attorney for a traffic ticket and the most economical thing to do is pay the fine and move on, however, the true cost of a traffic citation doesn't end at court costs and fines.
For example, North Carolina's Department of Insurance created the Safe Driver Incentive Plan (SDIP) to provide drivers with a financial incentive to drive safely. Or put more simply, reduced insurance rates to drive safely. Receiving a traffic ticket can significantly increase insurance rates. The actual increase in insurance premiums depends on the violation received the number of insurance points added to your record and your driving history. More points will result in higher costs. Therefore, if you already have a recent traffic violation, you definitely don't want the addition of points from another violation adding to it.
In addition to insurance points, each conviction received for a traffic violation adds points to your license. Accumulate enough license points within a certain period of time and you could have your license suspended. Also, some tickets are classified as criminal offenses, not just infractions, and admitting guilt by just paying the fine can unintentionally subject an individual to a license suspension or even a criminal conviction.
Depending on the specific circumstances of your case, it may be possible for our attorneys to seek a reduction of the charges, a prayer for judgment continued (PJC), or even a dismissal. The traffic laws in North Carolina are complex and filled with nuances. Our attorneys understand the traffic laws and can help you navigate the charges you are faced with, along with your legal options and all possible outcomes. We can help you build a solid defense and when possible negotiate the best available outcome.
If you have received a traffic citation in North Carolina, before you pay the fine, contact us to see how we can help you minimize the negative consequences it can have on your driving record and wallet, we are available to schedule a consult by phone at 919-533-4115 or online by completing our online ticket evaluation form here.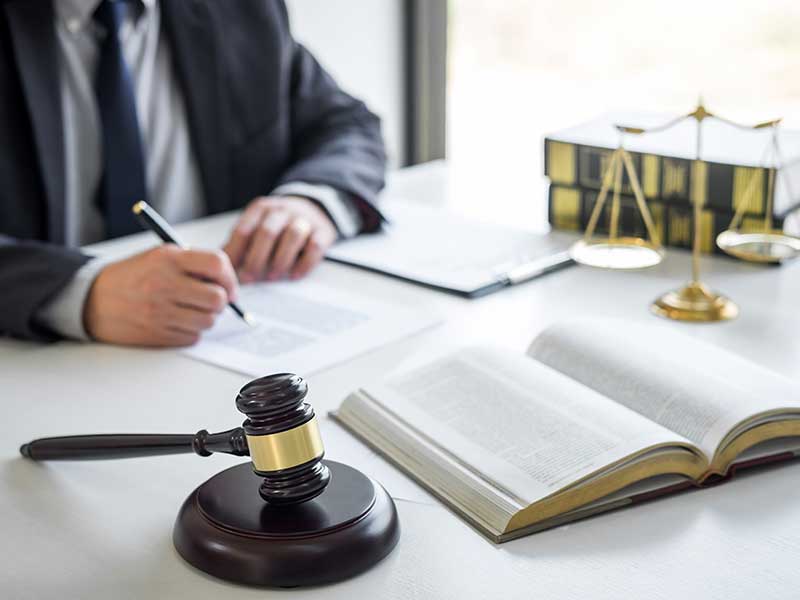 Ms. Hopper was patient and detail oriented. ... Overall, the process was efficient, well-organized and painless. If you're looking for someone to assist with your will and advance directives, we would highly recommend Hopper Cummings.
Seeing that Robert Cummings is going to be my opposing counsel in a family law case means that case is going to be fought fairly, efficiently, and intelligently, without expensive 'lawyer games' or undue delays. I have and will continue to refer cases to him.
My family has used Hopper Cummings for estate planning and wills as well as occasional legal advice. The process was always efficient, respectful, and individualized to our specific needs. This is the benefit of a local firm -- I highly recommend them for any civil law needs!
I refer all family law matters to Robert Cummings because I have confidence in the way he interacts with clients.
My husband and I worked with Marie Cummings and her team to complete our estate planning. This is not an easy task for anyone, and we so appreciated Marie's experience, expertise, patience, and support. ... We are happy to offer a wholehearted recommendation for Marie and her colleagues.
I came to Mr. Cummings during the most difficult time of my life.  He helped me navigate the divorce process in a no-nonsense way.  ... His voice of reason helped me to stay calm and focused on the task at hand.  I highly recommend Mr. Cummings to anyone in my position.
Robert Cummings provides a firm, steady and calming approach to custody issues.
Robert is a highly effective attorney. I have referred several people to him and have heard nothing but positive experiences. He understands the law and cares about his clients.
We have worked with Hopper Cummings on several occasions, from estate planning to starting a 501(c)(4). They are welcoming and responsive. They explain things in easy-to-understand terms and set reasonable expectations. We highly recommend Hopper Cummings!
Robert Cummings represented a family member in a moving violation. He was responsive to all of my questions and very professional in explaining how the system worked and what needed to be done to help resolve the ticket with the best possible outcome.  I would recommend his office and their services. 

Robert and his team were amazing ... was successfully able to move the court date forward and have the ticket resolved and diligently e-mailed us all the confirmations as well. Thank you to his team and we would highly recommend them.
Robert understands traffic law and he is a very effective advocate for his clients. I have referred several clients to Robert and he always does a great job.
They made it easy and effortless for dealing with traffic court! I appreciate you all. Great communication too.
Great experience!  I received my first moving violation in about 20 yrs ....  called Hopper Cummings for assistance.  The process from first contact to resolution went smoothly. Highly recommend!
Excellent Family Law Attorney.
Awesome lawyer worked hard to get the best outcome for me on a very complicated case. I would recommend Robert Cummings, he cared about my case and represented me very well. Would use him again.
Robert is an experienced, thoughtful and professional attorney. He exhibits the highest standards in his practice.
Robert was quick to return my call, even on a day he was in court.  He was knowledgeable and friendly as was his staff.  His honesty and hard work is definitely an asset.
Robert does a great job managing a large traffic law caseload yet representing each client zealously. He understands the local procedure for a large traffic caseload and navigates that system with ease.
Robert Cummings is an excellent attorney with a high level of integrity and compassion.