Why Speeding Tickets Matter: The Potential Implications
Speeding tickets may seem minor, but they can have serious consequences that go beyond just paying fines. Understanding the potential implications of a speeding ticket can help you make informed decisions.
Increased Insurance Rates and Points on Your License
Receiving a speeding ticket can result in increased insurance rates. Additionally, points may be added to your driver's license and driving record. Accumulating too many points can lead to license suspension or revocation.
Severity of Traffic Offenses
Not all traffic offenses carry the same weight. Some are only infractions while others are misdemeanor criminal charges. This means that certain violations that may not sound serious to you, can lead to criminal convictions, not just fines or insurance increases.
Speeding in Restricted Zones
Speeding in school or work zones can have even harsher consequences. These areas have reduced speed limits for safety reasons, and violating them can lead to severe penalties.
The Risks of Paying Online
Paying a speeding ticket online might seem convenient, but it comes with risks. By paying online, you plead guilty to the offense without contest, leading to penalties.
Penalties for Speeding Offenses
The penalties for speeding offenses can vary, but on average, they may include fines ranging from $10 to $250, court costs from $200 to $250, driver's license points, increased insurance premiums, license suspension or revocation, potential jail sentences, and even a permanent criminal record for some offenses.
Avoiding Costly Mistakes
Before paying your fine, consider consulting with us at Hopper Cummings, PLLC. We can explore options to protect your interests. Our experienced attorneys can virtually assist you through our online services, making the process of getting an attorney easier than you might think.
Having a knowledgeable attorney handle your speeding ticket can potentially save you a criminal conviction, money in fines and court costs, license points, and insurance premiums. We provide peace of mind and ensure that your case is handled professionally.
Contact us by completing our online information form or call us at 919-533-4115. We will discuss your driving record and advise you on the best course of action. If you choose to proceed with representation, we will guide you on how to retain our services for your court appearance, often avoiding the need for you to appear in person.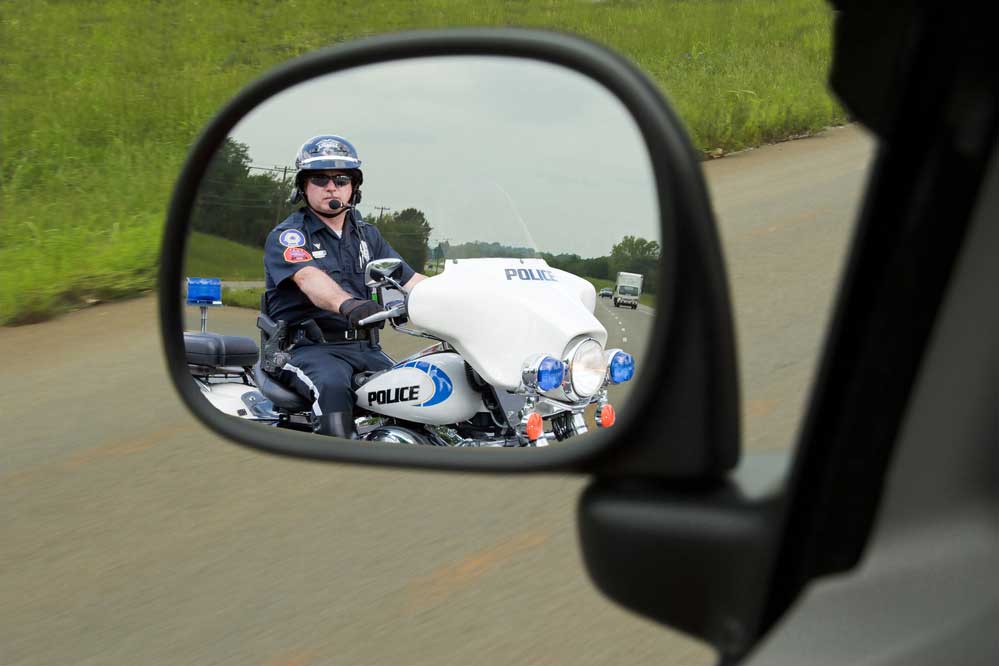 Ms. Hopper was patient and detail oriented. ... Overall, the process was efficient, well-organized and painless. If you're looking for someone to assist with your will and advance directives, we would highly recommend Hopper Cummings.
Seeing that Robert Cummings is going to be my opposing counsel in a family law case means that case is going to be fought fairly, efficiently, and intelligently, without expensive 'lawyer games' or undue delays. I have and will continue to refer cases to him.
My family has used Hopper Cummings for estate planning and wills as well as occasional legal advice. The process was always efficient, respectful, and individualized to our specific needs. This is the benefit of a local firm -- I highly recommend them for any civil law needs!
I refer all family law matters to Robert Cummings because I have confidence in the way he interacts with clients.
My husband and I worked with Marie Cummings and her team to complete our estate planning. This is not an easy task for anyone, and we so appreciated Marie's experience, expertise, patience, and support. ... We are happy to offer a wholehearted recommendation for Marie and her colleagues.
I came to Mr. Cummings during the most difficult time of my life.  He helped me navigate the divorce process in a no-nonsense way.  ... His voice of reason helped me to stay calm and focused on the task at hand.  I highly recommend Mr. Cummings to anyone in my position.
Robert Cummings provides a firm, steady and calming approach to custody issues.
Robert is a highly effective attorney. I have referred several people to him and have heard nothing but positive experiences. He understands the law and cares about his clients.
We have worked with Hopper Cummings on several occasions, from estate planning to starting a 501(c)(4). They are welcoming and responsive. They explain things in easy-to-understand terms and set reasonable expectations. We highly recommend Hopper Cummings!
Robert Cummings represented a family member in a moving violation. He was responsive to all of my questions and very professional in explaining how the system worked and what needed to be done to help resolve the ticket with the best possible outcome.  I would recommend his office and their services. 

Robert and his team were amazing ... was successfully able to move the court date forward and have the ticket resolved and diligently e-mailed us all the confirmations as well. Thank you to his team and we would highly recommend them.
Robert understands traffic law and he is a very effective advocate for his clients. I have referred several clients to Robert and he always does a great job.
They made it easy and effortless for dealing with traffic court! I appreciate you all. Great communication too.
Great experience!  I received my first moving violation in about 20 yrs ....  called Hopper Cummings for assistance.  The process from first contact to resolution went smoothly. Highly recommend!
Excellent Family Law Attorney.
Awesome lawyer worked hard to get the best outcome for me on a very complicated case. I would recommend Robert Cummings, he cared about my case and represented me very well. Would use him again.
Robert is an experienced, thoughtful and professional attorney. He exhibits the highest standards in his practice.
Robert was quick to return my call, even on a day he was in court.  He was knowledgeable and friendly as was his staff.  His honesty and hard work is definitely an asset.
Robert does a great job managing a large traffic law caseload yet representing each client zealously. He understands the local procedure for a large traffic caseload and navigates that system with ease.
Robert Cummings is an excellent attorney with a high level of integrity and compassion.