Not surprisingly, North Carolina divorces today usually involve some type of dispute over digital media access or other information obtained through the means of social media. After all, almost everything is online, from our banking and financial accounts to our media. With the prevalent use of digital technology, it is common for spouses to not only share passwords with one another but reuse passwords for multiple accounts. And even in situations where passwords are not shared, spouses are often able to guess them by simply trying familiar phrases, birthdays, anniversaries, or pet names. In this new technological world, how does one navigate a divorce in the digital age?
Digital Access
On one end of the spectrum, you may have a spouse who utilizes technology to essentially spy on you. This can easily be done through subscription services, device apps, or GPS trackers secretly placed on your automobile. Some may even continue to access your financial information through online banking or other online accounts.
The best way to protect yourself and your privacy is to take the following steps:
Create a spreadsheet, change your passwords, and make them strong by using a password generator. Don't forget to change your passwords for your home security network, garage door, and other home technologies that your ex may have access to.
Stop sharing your location. Many don't realize this is even being done as it can happen unknowingly through text messages sent and received.
Unlink unknown devices from your accounts.
Enable two-factor authentication on accounts where available.
Enable password protection on your devices.
Install antivirus software everywhere.
If you are threatened by physical violence, consider installing tracking software on your device.
Speak with a family law attorney about your concerns and ways to protect yourself.
SOCIAL MEDIA
It has become more common for exes to use social media posts in a divorce against their soon-to-be ex. Anything you post will be scrutinized and is generally admissible in court as evidence. This is why most attorneys will often advise clients going through a divorce to pause their social media presence and refrain from posting anything.
Seemingly innocent posts can have a negative effect on your case for child custody, child support, spousal support, and equitable distribution. For example:
Evidence of waste, neglect, or other acts that diminish the value of marital property can be considered during the division of property and have a negative impact on the assets awarded to you.
Evidence as to a luxurious and lavish lifestyle or excessive spending can have a negative impact on property awarded through equitable distribution, spousal support, and child support awards.
Evidence as to adultery can quickly derail a claim for alimony.
For child custody, any type of post or picture that would lead the court to believe that a child is in danger, such as alcohol, drug use, or other behaviors, can lead to trouble.
In addition to your postings, private messages and emails also can be submitted as evidence to the court. This includes text messages, so tread carefully when putting anything in writing that could place you in a negative light.
If you have concerns about digital assets, access to your electronic personal information, or social media, speak with a family law attorney right away about your options. The choices that you make during a divorce are final and have long-term consequences.
At Hopper Cummings, our family law attorneys have over 30 years of experience in helping our clients efficiently resolve their issues during divorce. We can help you identify areas of conflict and offer creative resolutions to ensure your wishes are clearly defined and interest protected. Contact us today for a confidential consultation by clicking on the appropriate connect button on this page or calling 919-533-4115.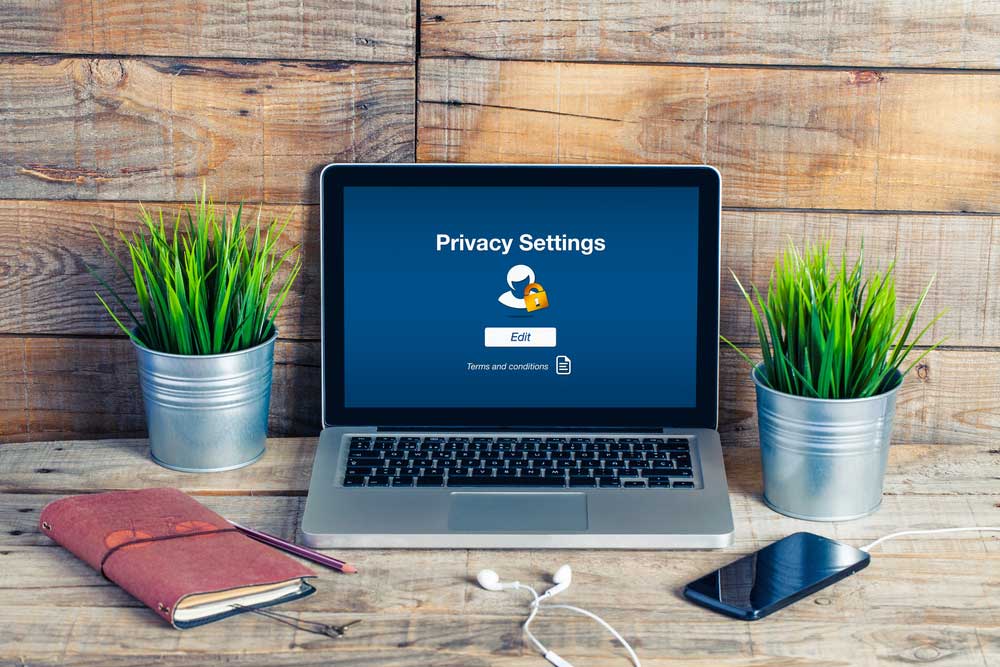 Ms. Hopper was patient and detail oriented. ... Overall, the process was efficient, well-organized and painless. If you're looking for someone to assist with your will and advance directives, we would highly recommend Hopper Cummings.
Seeing that Robert Cummings is going to be my opposing counsel in a family law case means that case is going to be fought fairly, efficiently, and intelligently, without expensive 'lawyer games' or undue delays. I have and will continue to refer cases to him.
My family has used Hopper Cummings for estate planning and wills as well as occasional legal advice. The process was always efficient, respectful, and individualized to our specific needs. This is the benefit of a local firm -- I highly recommend them for any civil law needs!
I refer all family law matters to Robert Cummings because I have confidence in the way he interacts with clients.
My husband and I worked with Marie Cummings and her team to complete our estate planning. This is not an easy task for anyone, and we so appreciated Marie's experience, expertise, patience, and support. ... We are happy to offer a wholehearted recommendation for Marie and her colleagues.
I came to Mr. Cummings during the most difficult time of my life.  He helped me navigate the divorce process in a no-nonsense way.  ... His voice of reason helped me to stay calm and focused on the task at hand.  I highly recommend Mr. Cummings to anyone in my position.
Robert Cummings provides a firm, steady and calming approach to custody issues.
Robert is a highly effective attorney. I have referred several people to him and have heard nothing but positive experiences. He understands the law and cares about his clients.
We have worked with Hopper Cummings on several occasions, from estate planning to starting a 501(c)(4). They are welcoming and responsive. They explain things in easy-to-understand terms and set reasonable expectations. We highly recommend Hopper Cummings!
Robert Cummings represented a family member in a moving violation. He was responsive to all of my questions and very professional in explaining how the system worked and what needed to be done to help resolve the ticket with the best possible outcome.  I would recommend his office and their services. 

Robert and his team were amazing ... was successfully able to move the court date forward and have the ticket resolved and diligently e-mailed us all the confirmations as well. Thank you to his team and we would highly recommend them.
Robert understands traffic law and he is a very effective advocate for his clients. I have referred several clients to Robert and he always does a great job.
They made it easy and effortless for dealing with traffic court! I appreciate you all. Great communication too.
Great experience!  I received my first moving violation in about 20 yrs ....  called Hopper Cummings for assistance.  The process from first contact to resolution went smoothly. Highly recommend!
Excellent Family Law Attorney.
Awesome lawyer worked hard to get the best outcome for me on a very complicated case. I would recommend Robert Cummings, he cared about my case and represented me very well. Would use him again.
Robert is an experienced, thoughtful and professional attorney. He exhibits the highest standards in his practice.
Robert was quick to return my call, even on a day he was in court.  He was knowledgeable and friendly as was his staff.  His honesty and hard work is definitely an asset.
Robert does a great job managing a large traffic law caseload yet representing each client zealously. He understands the local procedure for a large traffic caseload and navigates that system with ease.
Robert Cummings is an excellent attorney with a high level of integrity and compassion.