When it comes to estate planning, the smallest mistake can cause the biggest problems. Money and property can quickly become tied up in the court system and be extremely costly for heirs to access. Or in other situations, assets can be unintentionally distributed to undesired parties.
If you have made the commitment to make an estate plan, you should be aware of the common mistakes made in creating a plan. After all, when it comes to everything you have worked so hard to obtain, isn't it worth doing right and learning from others' mistakes?
Below are some of the most common pitfalls that occur in estate planning:
Having no plan. No plan in place is obviously the biggest mistake one can make in estate planning. In the event something happens to you, the disposal and distribution of your assets are out of your control. The property will be distributed through the intestate process under the estate administration laws of North Carolina. This can be a slow process as the court system is often riddled with various nuisances, causing delays and additional expenses for your heirs.
Not having documents in place if you are incapacitated. If you are incapacitated and have not executed a proper power of attorney for your finances and/or health decisions, then the court will have to appoint someone on your behalf to make decisions for you. This is not a quick process and long-lasting decision-making authority can be given to someone whom you would not have chosen yourself. Additionally, leaving your loved ones unable to make life-threatening medical decisions on your behalf and without access to your financial resources is never a wise decision and can delay the critical care you may need.
Creating your estate plan through DIY online forms. While the cheap forms you find online may be appealing, we urge you not to use them because you get what you pay for. Creating an estate plan for you and your family is more than filling in the blanks in a pre-populated document and checking boxes. It's about asking you the right questions to ensure a plan is tailored to your specific needs while providing sound legal advice. Many forms may meet the minimum necessary statutory requirements, however, they often lack additional details that can save your family time and money. Such as the requirement for a bond payment. In addition, adding or removing provisions in these forms may contradict your true intentions. To ensure that your estate planning documents are legally enforceable, and state your desires, you should have an experienced estate planning attorney assist you in their preparation and execution.
Failing to update beneficiaries. Along with updating your will and other estate planning documents after major life events, it is just as important to update your beneficiaries on all your other accounts, such as banking accounts, retirement accounts, pensions, and insurance policies. Removing an ex-spouse as a beneficiary, trustee, agent, or representative is often overlooked after a divorce, however, doing so goes a long way to clarify your intentions and ensure that your assets pass to those you intend.
Not putting everything in writing. Assuming that verbal promises and wishes will be remembered and more importantly, carried out is a mistake made all too often. For things that are important to you, and you desire to be carried out, take the time to have your estate planning attorney include them in your estate documents. Relying on others to carry out your verbal instructions is not the best practice and comes with no guarantees.
Hiding your plan! For your estate plan to be implemented and carried out, it must be found. While it is recommended that you store your important documents in a safe place, that doesn't translate into a hidden place. In addition to ensuring your documents are accessible, it is also advised that you provide a copy of your planning documents to any named trustee, executor, or other fiduciary. Or, at least ensure those named persons, and your loved ones, know the name of your attorney, so they can contact them if questions or issues arise.
If you have made the commitment to make an estate plan, no matter how simple or complex, let us help you ensure it is done correctly. Our attorneys at Hopper Cummings have extensive experience in creating effective estate plans and are here to guide you through the process. If you need help in creating an entirely new plan or need an existing plan reviewed and updated we can help you. Contact us today for a confidential consultation at 919-533-4115, or complete our online form.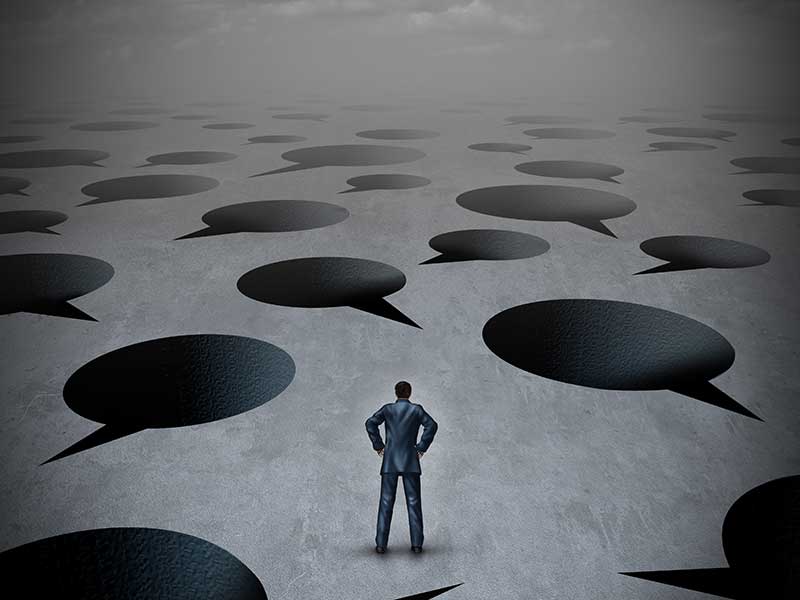 Ms. Hopper was patient and detail oriented. ... Overall, the process was efficient, well-organized and painless. If you're looking for someone to assist with your will and advance directives, we would highly recommend Hopper Cummings.
Seeing that Robert Cummings is going to be my opposing counsel in a family law case means that case is going to be fought fairly, efficiently, and intelligently, without expensive 'lawyer games' or undue delays. I have and will continue to refer cases to him.
My family has used Hopper Cummings for estate planning and wills as well as occasional legal advice. The process was always efficient, respectful, and individualized to our specific needs. This is the benefit of a local firm -- I highly recommend them for any civil law needs!
I refer all family law matters to Robert Cummings because I have confidence in the way he interacts with clients.
My husband and I worked with Marie Cummings and her team to complete our estate planning. This is not an easy task for anyone, and we so appreciated Marie's experience, expertise, patience, and support. ... We are happy to offer a wholehearted recommendation for Marie and her colleagues.
I came to Mr. Cummings during the most difficult time of my life.  He helped me navigate the divorce process in a no-nonsense way.  ... His voice of reason helped me to stay calm and focused on the task at hand.  I highly recommend Mr. Cummings to anyone in my position.
Robert Cummings provides a firm, steady and calming approach to custody issues.
Robert is a highly effective attorney. I have referred several people to him and have heard nothing but positive experiences. He understands the law and cares about his clients.
We have worked with Hopper Cummings on several occasions, from estate planning to starting a 501(c)(4). They are welcoming and responsive. They explain things in easy-to-understand terms and set reasonable expectations. We highly recommend Hopper Cummings!
Robert Cummings represented a family member in a moving violation. He was responsive to all of my questions and very professional in explaining how the system worked and what needed to be done to help resolve the ticket with the best possible outcome.  I would recommend his office and their services. 

Robert and his team were amazing ... was successfully able to move the court date forward and have the ticket resolved and diligently e-mailed us all the confirmations as well. Thank you to his team and we would highly recommend them.
Robert understands traffic law and he is a very effective advocate for his clients. I have referred several clients to Robert and he always does a great job.
They made it easy and effortless for dealing with traffic court! I appreciate you all. Great communication too.
Great experience!  I received my first moving violation in about 20 yrs ....  called Hopper Cummings for assistance.  The process from first contact to resolution went smoothly. Highly recommend!
Excellent Family Law Attorney.
Awesome lawyer worked hard to get the best outcome for me on a very complicated case. I would recommend Robert Cummings, he cared about my case and represented me very well. Would use him again.
Robert is an experienced, thoughtful and professional attorney. He exhibits the highest standards in his practice.
Robert was quick to return my call, even on a day he was in court.  He was knowledgeable and friendly as was his staff.  His honesty and hard work is definitely an asset.
Robert does a great job managing a large traffic law caseload yet representing each client zealously. He understands the local procedure for a large traffic caseload and navigates that system with ease.
Robert Cummings is an excellent attorney with a high level of integrity and compassion.