Estate planning is a challenging task for most people. It can be intimidating, not just from the perspective of confronting the idea of your own death, but also from concern over making the right decisions now for the future. Because there are many tools available to protect your legacy, we commonly help answer questions for our estate planning clients about the differences between wills and revocable living trusts.
Contrasting Wills and Revocable Trusts
A will is a legal document that becomes effective upon a person's death and distributes assets to beneficiaries after the probate court process ends. A revocable living trust, also referred to as an "inter vivos" trust, is a legal entity used to hold assets separate from the creator of the trust's estate during their lifetime. In most cases, the creator of the trust, called the grantor, also acts as the trustee during their lifetime and remains in control over the assets.  Once the grantor passes, the assets in the trust may pass directly to the beneficiaries outside of the probate court process, or be held in the trust and distributed in accordance with the grantor's wishes. While both documents have their own advantages, trusts generally offer more protection and flexibility than wills.
Creating a Will or Trust – Time and Money
Creating a revocable trust is a more in-depth and complex process than creating a will.   The initial setup will generally involve more time and will be costlier than a standard will. However, a trust may allow for the more efficient distribution of assets after a person passes because the contents of the trust avoid the court probate process.  Administration of  a will through the probate process can be difficult, time consuming,  and expensive.  Often the probate process is lengthy and may delay distribution of assets to the beneficiaries of an estate  while the probate process is finalized.
Asset Distribution Differences
In some circumstances, a will may not serve to distribute property as precisely as the decedent may have intended. A will can only distribute property owned by the decedent at the time of death.
Unlike a will, a trust offers you more control and structure where the distribution of assets is concerned.  Special provisions in a trust can delineate specifics about the preservation and distribution of the assets it holds, including restrictions on beneficiary distributions.
Trusts are generally applicable regardless of where you live. And because a revocable trust   generally permits the Grantor the right to revise or revoke it at any time before their death or incompetence.
The Grantor can also name a successor trustee who will manage the trust's assets in the event you become unable to do so. Despite  the flexibility and protection a trust can provide, there are many things a trust cannot protect against, like creditors and healthcare costs. A trust does not reduce estate taxation upon a grantor's death.  And most importantly, creating a trust to secure your assets does not override the necessity of also creating a will that addresses assets not titled to the trust.
Though creating a standard estate plan that includes a will, powers of attorney, and health care directives is often adequate to ensure your assets are distributed as you desire, trusts are used effectively to meet unique goals of individuals who have estates of all sizes. Substantial wealth is not required to take advantage of the benefits a revocable trust can provide.
Our estate planning team will meet with you to learn about your circumstances, listen to your goals and will guide you to form an estate plan that that will work for you now and in the future.   Request your confidential consultation today by calling 919-533-4115, or complete our online form to get started.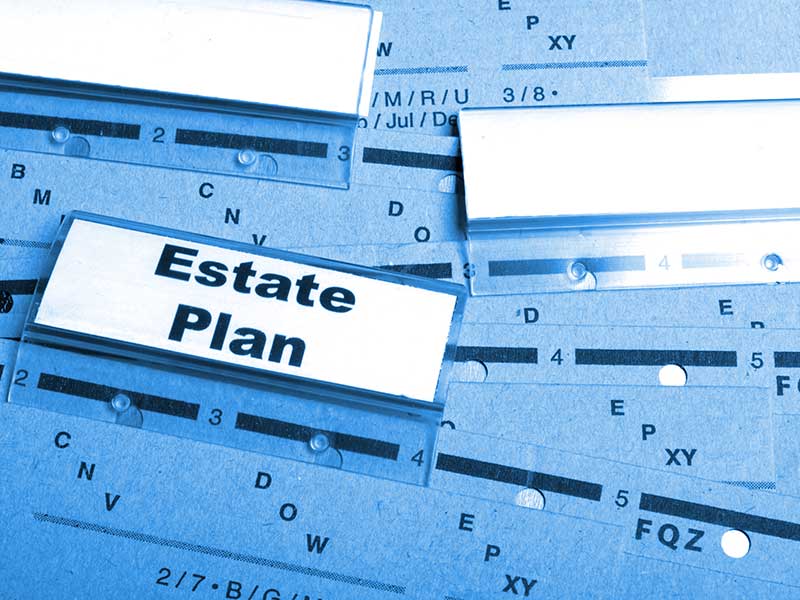 Ms. Hopper was patient and detail oriented. ... Overall, the process was efficient, well-organized and painless. If you're looking for someone to assist with your will and advance directives, we would highly recommend Hopper Cummings.
Seeing that Robert Cummings is going to be my opposing counsel in a family law case means that case is going to be fought fairly, efficiently, and intelligently, without expensive 'lawyer games' or undue delays. I have and will continue to refer cases to him.
My family has used Hopper Cummings for estate planning and wills as well as occasional legal advice. The process was always efficient, respectful, and individualized to our specific needs. This is the benefit of a local firm -- I highly recommend them for any civil law needs!
I refer all family law matters to Robert Cummings because I have confidence in the way he interacts with clients.
My husband and I worked with Marie Cummings and her team to complete our estate planning. This is not an easy task for anyone, and we so appreciated Marie's experience, expertise, patience, and support. ... We are happy to offer a wholehearted recommendation for Marie and her colleagues.
I came to Mr. Cummings during the most difficult time of my life.  He helped me navigate the divorce process in a no-nonsense way.  ... His voice of reason helped me to stay calm and focused on the task at hand.  I highly recommend Mr. Cummings to anyone in my position.
Robert Cummings provides a firm, steady and calming approach to custody issues.
Robert is a highly effective attorney. I have referred several people to him and have heard nothing but positive experiences. He understands the law and cares about his clients.
We have worked with Hopper Cummings on several occasions, from estate planning to starting a 501(c)(4). They are welcoming and responsive. They explain things in easy-to-understand terms and set reasonable expectations. We highly recommend Hopper Cummings!
Robert Cummings represented a family member in a moving violation. He was responsive to all of my questions and very professional in explaining how the system worked and what needed to be done to help resolve the ticket with the best possible outcome.  I would recommend his office and their services. 

Robert and his team were amazing ... was successfully able to move the court date forward and have the ticket resolved and diligently e-mailed us all the confirmations as well. Thank you to his team and we would highly recommend them.
Robert understands traffic law and he is a very effective advocate for his clients. I have referred several clients to Robert and he always does a great job.
They made it easy and effortless for dealing with traffic court! I appreciate you all. Great communication too.
Great experience!  I received my first moving violation in about 20 yrs ....  called Hopper Cummings for assistance.  The process from first contact to resolution went smoothly. Highly recommend!
Excellent Family Law Attorney.
Awesome lawyer worked hard to get the best outcome for me on a very complicated case. I would recommend Robert Cummings, he cared about my case and represented me very well. Would use him again.
Robert is an experienced, thoughtful and professional attorney. He exhibits the highest standards in his practice.
Robert was quick to return my call, even on a day he was in court.  He was knowledgeable and friendly as was his staff.  His honesty and hard work is definitely an asset.
Robert does a great job managing a large traffic law caseload yet representing each client zealously. He understands the local procedure for a large traffic caseload and navigates that system with ease.
Robert Cummings is an excellent attorney with a high level of integrity and compassion.