Hopper Cummings, PLLC, is pleased to announce that as a part of her ongoing effort to provide lasting resolutions to people undergoing divorce in Chatham County, North Carolina, Marie Hopper has become certified by the North Carolina Dispute Resolution Commission as a Family Financial Mediator.
Certification by the North Carolina Dispute Resolution Commission as a Family Financial Mediator is awarded only after meeting a set of rigorous standards over a period of time, including specialized education, specific experience, and demonstration of moral fitness. Established in 1995 by the North Carolina Legislature, the North Carolina Dispute Resolution Commission certifies and regulates less than 1,500 private mediators that serve our state courts. The Commission recommends policies, guidance and support to court mediation and mediation certification programs, regarding rules and regulations governing court-ordered mediation in North Carolina, and to state agencies providing dispute resolution services to their constituencies.
Family Financial Mediation is uniquely sensitive in that it requires mediators and divorce attorneys to understand the long-term financial impacts of divorce and the pitfalls that families can encounter when all aspects of their financial situation are not considered. Marie will utilize her unique knowledge and perspective to serve her clients through negotiation, as well as to serve the clients of area-wide attorneys in resolving the disputes they encounter through the course of their clients' divorces.
Founded in 2011, Hopper Cummings provides essential and critical legal services to families and individuals in the communities of Chatham County, North Carolina. A full-service family law firm, our lawyers provide services surrounding marriage, divorce, and children, estate planning and administration, and the processing of traffic citations. Visit our website at https://hoppercummings.com to find out more and to request services for your traffic ticket online.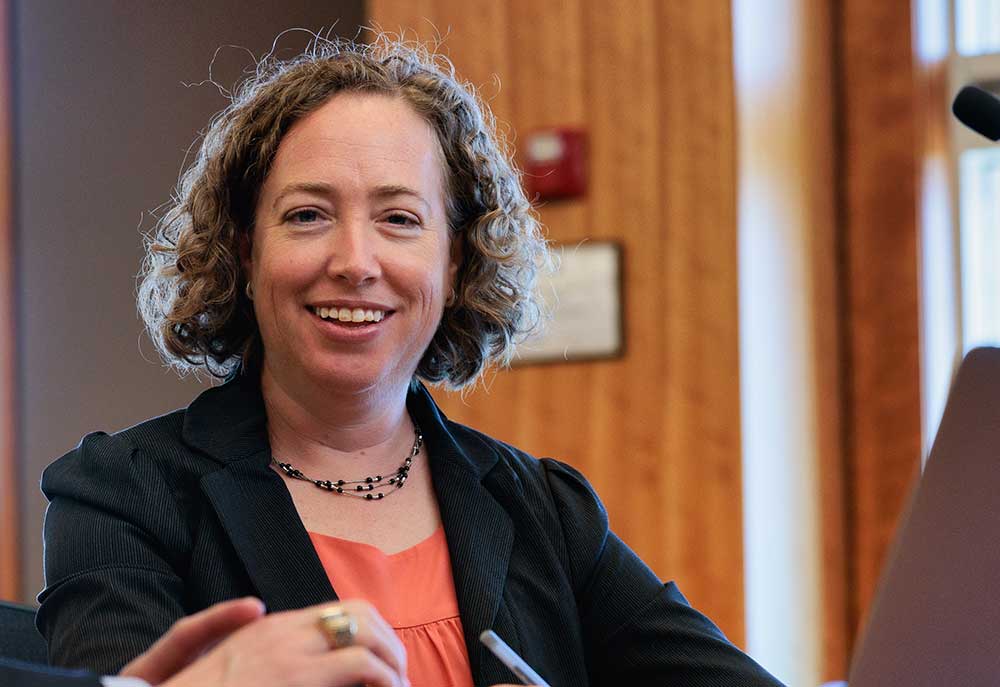 Ms. Hopper was patient and detail oriented. ... Overall, the process was efficient, well-organized and painless. If you're looking for someone to assist with your will and advance directives, we would highly recommend Hopper Cummings.
Seeing that Robert Cummings is going to be my opposing counsel in a family law case means that case is going to be fought fairly, efficiently, and intelligently, without expensive 'lawyer games' or undue delays. I have and will continue to refer cases to him.
My family has used Hopper Cummings for estate planning and wills as well as occasional legal advice. The process was always efficient, respectful, and individualized to our specific needs. This is the benefit of a local firm -- I highly recommend them for any civil law needs!
I refer all family law matters to Robert Cummings because I have confidence in the way he interacts with clients.
My husband and I worked with Marie Cummings and her team to complete our estate planning. This is not an easy task for anyone, and we so appreciated Marie's experience, expertise, patience, and support. ... We are happy to offer a wholehearted recommendation for Marie and her colleagues.
I came to Mr. Cummings during the most difficult time of my life.  He helped me navigate the divorce process in a no-nonsense way.  ... His voice of reason helped me to stay calm and focused on the task at hand.  I highly recommend Mr. Cummings to anyone in my position.
Robert Cummings provides a firm, steady and calming approach to custody issues.
Robert is a highly effective attorney. I have referred several people to him and have heard nothing but positive experiences. He understands the law and cares about his clients.
We have worked with Hopper Cummings on several occasions, from estate planning to starting a 501(c)(4). They are welcoming and responsive. They explain things in easy-to-understand terms and set reasonable expectations. We highly recommend Hopper Cummings!
Robert Cummings represented a family member in a moving violation. He was responsive to all of my questions and very professional in explaining how the system worked and what needed to be done to help resolve the ticket with the best possible outcome.  I would recommend his office and their services. 

Robert and his team were amazing ... was successfully able to move the court date forward and have the ticket resolved and diligently e-mailed us all the confirmations as well. Thank you to his team and we would highly recommend them.
Robert understands traffic law and he is a very effective advocate for his clients. I have referred several clients to Robert and he always does a great job.
They made it easy and effortless for dealing with traffic court! I appreciate you all. Great communication too.
Great experience!  I received my first moving violation in about 20 yrs ....  called Hopper Cummings for assistance.  The process from first contact to resolution went smoothly. Highly recommend!
Excellent Family Law Attorney.
Awesome lawyer worked hard to get the best outcome for me on a very complicated case. I would recommend Robert Cummings, he cared about my case and represented me very well. Would use him again.
Robert is an experienced, thoughtful and professional attorney. He exhibits the highest standards in his practice.
Robert was quick to return my call, even on a day he was in court.  He was knowledgeable and friendly as was his staff.  His honesty and hard work is definitely an asset.
Robert does a great job managing a large traffic law caseload yet representing each client zealously. He understands the local procedure for a large traffic caseload and navigates that system with ease.
Robert Cummings is an excellent attorney with a high level of integrity and compassion.